Paul Wilkes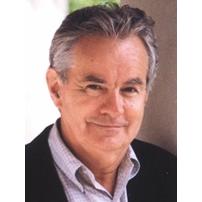 Email: paulwilkes@ec.rr.com
Website: www.HomeOfHopeIndia.org
Paul Wilkes is one of American's most respected writers on religious belief and personal spirituality. He is the author of twenty books, and the host, writer, director, or producer of seven PBS documentaries.
Paul lectures across the country about the role of religious belief in individual lives as well as the place and impact of religion in public life. As a commentator on religious issues, he has appeared on all major television networks.
He has written for numerous national magazines, such as The New Yorker, the Atlantic, and The New York Times Magazine, and is a former reporter for The Baltimore Sun and the Boulder Daily Camera.
A practicing Catholic, active in his parish, he lives in Wilmington, NC, with his wife Tracy, who founded DREAMS, an arts program for at-risk children. The Wilkes have two sons, Noah and Daniel.
In 2006, Paul founded Homes of Hope India-US to assist orphanages and schools for street children in India. He is a co-founder of CHIPS (Christian Help in Park Slope), a Brooklyn center that has served the poor and homeless young mothers and children for over thirty-five years.