Tom Sheridan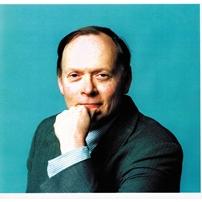 Veteran Chicago newspaper writer and editor Tom Sheridan didn't leave work too far behind when he retired to Ocala, FL in late 2006.
Sheridan is the author of several books, including "Through a Father's Eyes" (Liguori), "Small Miracles – The Extraordinary Stories of Ordinary People Touched by God" (Zondervan), "Mary Miraculous," "The Gift of Baptism" and "The Gift of Godparents" (all ACTA Publications). His latest efforts include a series on Catholic humor, "The Book of Catholic Jokes" (ACTA) and "The Second Book of Catholic Jokes" (ACTA).
Sensing an ongoing theme here, Sheridan is working on yet another sequel, a book on religious jokes about marriage and relationship.
Sheridan's journalistic career included 25 years at the Chicago Sun-Times and nine as editor/general manager of New World Publications of the Catholic Archdiocese of Chicago. In addition to his books and an occasional magazine article, he also writes a regular column for Catholic News Service.
Sheridan was ordained a deacon for the Joliet (IL) Diocese in 1979, serving in various parish ministries including an adoption support program with his wife.
At the Sun-Times (1972-1997), Sheridan served in a variety of positions, including daily columnist, assistant to the editor-in-chief for administration, assistant managing editor for features, acting deputy editor of the editorial pages and religious affairs writer. Before joining The Sun-Times, he had been a reporter and editor for newspapers in New Jersey and Florida.
In Chicago, Sheridan was a frequent lecturer and hosted a twice-a-week radio call-in talk show.
In 1997 he assumed leadership of New World Publication which produces The Catholic New World, the annual Official Archdiocesan Directory, The Guide to Catholic Chicago and other products. In addition to heading the agency, Sheridan wrote a regular, prize-winning Page 1 column for the newspaper.
Sheridan and his wife Kathy, a retired clinical social worker and therapist, are parents of five children, including three who are adopted. They have four grandchildren. Writing aside, Sheridan's main activity these days is pretending he's 11 years old again, playing competitive softball three or four days a week.